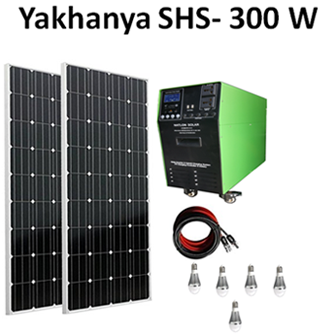 "Can run your house 100% off grid, powering lights, fridge, freezer and laptop for 24 hours and give you 8 hours of TV. Can power your business: Cyber cafe, barbershop, bar, restaurant.... It can provide as much energy as the business needs, if 2 or more units are connected.
Founded in Sweden in 2016, as a Business Development Consulting Company, Inclusive Business Solutions - biziSol has quickly oriented its business to development of renewable energy projects and last mile distribution of innovative, affordable and sustainable energy and connectivity solutions in Africa.
BiziSol 's current main focus is on delivering productive energy  through  asset-backed finance to Micro, Small and Medium Enterprises (MSME), who lack energy to run their business, increase productivity, create jobs, and are not eligible for the formal bank loans.
We are concerned with climate change and committed to Africa's green growth. Our objective is to address the needs for sustainable energy access for business, enabling the productive use of clean energy in rural and peri- urban areas. We will do this by implementing an innovative multi channel last mile distribution model of solar products, including a digital platform to allow online and traditional door to door sales, combined with supporting local capacity building program to build TRUST.
We want to play our part in the global effort of achieving the universal energy access, and b